SEAMEO-UNESCO-TTF-IITE Experts Forum and SEAMEO WTD e-Festival: Celebrating World Teachers' Day 2021
27 Sep 2021
Throughout the COVID-19 pandemic, the whole world has witnessed how teachers have been playing a pivotal role in ensuring the continuity of education, facilitating repeated transitions between school re-opening and re-closing, and mitigating the negative effects of the pandemic on students' learning experience and outcomes.
This global crisis has also highlighted the major challenges for the teaching profession itself, such as teachers' employment, pay and working conditions, continuing professional development, and participation in education decision making. These issues were addressed in the 1966  ILO/UNESCO Recommendation concerning the Status of Teachers. However, half a century later, many of them are still persistent and have been exacerbated by the pandemic, thus affecting the attractiveness and quality of the teaching profession, which in turn impedes global education development. 
The recent Global Education Meeting's Ministerial Segment emphasizes the importance of providing support to all teachers and education personnel, ensuring their safety, well-being and decent working conditions, and consulting their representative organizations on decision-making. UNESCO, UNICEF and the World Bank have also launched the 'Mission: Recovering Education in 2021', with comprehensive support to teachers as a key focus area.
Against this background, and under the theme 'Teachers at the Heart of Education Recovery', World Teachers' Day 2021 will focus on the effects that the pandemic has had on the teaching personnel, and the support teachers need to effectively play the role expected of them in recovering from the pandemic and achieving the 2030 Agenda's Sustainable Development Goal 4 (SDG4).   
As part of the global celebration of World Teachers' Day 2021, the UNESCO Asia and Pacific Regional Bureau for Education (UNESCO Bangkok) joins the Southeast Asian Ministers of Education Organization (SEAMEO), the International Task Force on Teachers for Education 2030 (TTF), and the UNESCO Institute for Information Technologies in Education (UNESCO IITE) in organising an Experts Forum, followed by a SEAMEO World Teachers' Day e-Festival, on Tuesday 5 October 2021 at 10:00 – 12:00 hrs (Bangkok Time, GMT+7).

Tentative Programme
Click for the tentative programme.

Participants
This online event is offered for free and especially welcomes:
•    Education policy makers and other relevant government officials 
•    University and school leaders
•    Teachers from schools, TVET institutions, and universities
•    Education researchers and experts
•    Professionals from international organizations, NGOs and other practitioners in education and related fields
•    Students, particularly pre-service teacher students   
Pre-Registration
Pre-registration is required for this event through the following link or QR code. The deadline for pre-registration is Sunday 3 October 2021.   
https://link.seameo.org/WTDReg/20211005
To Join via YouTube Live
https://link.seameo.org/WTD/20211005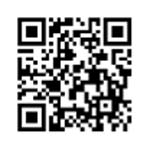 Related Documents